overview
About the film
A two-novel film. Novel (1) A respected thief – called the Professor – plans a robbery on a wagon containing the daily take of the Central Goods House. Everything goes as planned until it is time to run from the scene… Novel (2) Anastazy Kowalski, a chemist who is tired of his everyday life, makes a mistake and is fired from work. In order to drown his sorrow he goes to a bar and in absent-mindedness puts an alcoholmeter into a glass of vodka. People mistake him for a restaurant inspector and he receives a bribe. After this incident he comes up with an idea for a way to make his life more interesting…
Rights: National Film Archive
Sound: mono
Language: pl
Cast
Gustaw Holoubek
("Professor")
,
Janusz Hahn
(brother "Syjamczyk")
,
Gustaw Lutkiewicz
("Śruba")
,
Mirosław Majchrowski
("Parmezan")
,
Wojciech Rajewski
("Łysy")
,
Roman Kłosowski
(driver)
,
Zdzisław Leśniak
(a radio journalist on the main artery construction)
,
Marian Łącz
(militiaman)
,
Kazimierz Opaliński
(a retired judge playing chess with the "Professor")
,
Danuta Wodyńska
(the judge's maid)
,
Janusz Nasfeter
(the prosecutor accusing the "Professor")
,
Wiesław Michnikowski
(Anastazy Kowalski)
,
Hanka Bielicka
(Kowalski's wife)
,
Magdalena Janikowska Celówna
(Hanka, Kowalski's daughter)
,
Barbara Modelska
(the girl in the window being watched by Kowalski)
,
Mieczysław Pawlikowski
(Pieczarkiewicz, the restaurant manager)
,
Jerzy Bielenia
(Malaga, the boss of the "Atlantyda" bar)
,
Jerzy Dukaj
(waiter)
,
Stanisław Gawlik
(judge)
,
Michał Gazda
(waiter)
,
Marian Jonkajtys
(the doctor giving Kowalski a prescription)
,
Marian Kociniak
(the customer served by an unpleasant waiter)
,
Bogdan Krzywicki
(the customer in the restaurant)
,
Jan Mayzel
(Hanka's boyfriend)
,
Józef Para
(the vice-manager of the "Elitarna" bar)
,
Adam Perzyk
(waiter)
,
Irena Laskowska
(the manager of the bar)
,
Ryszard Pietruski
(Alojzy Superata, the manager of the restaurant)
,
Zdzisław Tobiasz
(the unpleasant waiter)
,
Włodzimierz Nakwaski
(waiter)
,
Tadeusz Waczkowski
(the director of the bar)
,
Stanisław Bareja
(the restaurant guest eating a pork hock)
,
Zofia Czerwińska
(the buffet worker)
,
Jerzy Hoffman
(the person dancing in the bar)
,
Wacław Jankowski
(waiter)
,
Kazimierz Stankiewicz
(cook)
,
Bohdan Łazuka
(dubbing- two roles: the customer served by an unpleasant waiter-Marian Kociniak, the very pleasant waiter - actor unidentified)
,
Eugeniusz Peksa
(the militiaman from the chase)
,
Andrzej Szenajch
(tester)
,
Hanna Tycówna
(dancer)
,
Zygmunt Rybarski
(writer)
,
Zdzisław Hoff
(the militiaman from the escort)
,
Jan Dudek
(the militiaman from the chase)
,
Karolina Borchardt
(Łysy's wife)
,
Mieczysław Mańkowski
(escort)
,
Lidia Słuszniak
(dancer)
,
Maria Szulc
(dancer)
,
Józef Grochowiak
(the militiaman from the escort)
,
Zbigniew Oksza
(Oczkoś)
,
Jacek Hahn
(brother "Syjamczyk" )
hide tab


storyline
Two-novel film
Novel (1)
A genius thief – called the Professor – plans a robbery. He is an authority in the gangster environment and is known for his accuracy and caution. He also chooses his colleagues very carefully. He has many to choose from – every thief would like to participate in the Professor's robbery.
This time the Professor wants to attach a wagon containing the daily take of the Central Goods House. He comes up with a trick to mislead the guards of the wagon and plans the exact seconds of the flight before the police surrounds the city. On the night before the robbery he tells his subordinates to make sure they have an alibi. The taxi driver therefore pretends to fall asleep in his car in front of bystanders, while in reality he runs away through a manhole next to which he has parked. The Syjamczyk brothers pretend that they have been locked in a lift and leave it through the ceiling when nobody is looking.
The robbery of the CGH wagon goes as planned until the Professor's group tries to get away. Then some unexpected problems occur: street works in a place which has just been opened for use, a control by a random policeman who almost unmasks them and a disabled additional car that the group was supposed to change into. Somebody had taken off the wheel. The whole group along with their stolen money falls into the hands of the police.
Novel (2)
Anastazy Kowalski leads a dull life: a house with a grouchy wife, a non-satisfactory job in a chemical laboratory. One day due to inattention he causes an explosion in the laboratory and gets fired. Devastated he goes to a bar where in absent-mindedness he puts a alcoholmeter into a glass of vodka. People mistake him for a restaurant inspector and he receives a bribe for his favourable treatment. Kowalski finds a new way of life: everyday he goes to one of Warsaw's bars or restaurants and ostentatiously puts his alcoholmeter into the served alcohol. He receives large amounts of money from bribes from the restaurant owners.
After a short time however he begins to feel the effects of everyday drinking. He finds another way: he weights all of the meals served by waiters on a small handy scale. All of the restaurant owners are afraid of him and he receives increasing bribes. His family lives in luxury, his wife is less grouchy. However the restaurant owners begin to rebel: the bribes cost them more than it would to have an honest restaurant with no deceit against the customers. Good times end for Kowalski. What's more he gets caught, because one day he runs into a real inspector at a restaurant.
Kowalski is not proven guilty by the court – he never said he's an inspector in any of the restaurants, the restaurant owners came to such a conclusion themselves. However on the same day he is called in by the Revenue Office because of his suspiciously high income.
hide tab


comment
- What a debut! – exclaimed all of the critics after the premiere of "Gangsters and Philanthropists". Jerzy Hoffman's and Edward Skórzewski's first feature film was received with awe, but also surprise. No one expected such a film from two documentarians. For many years they reached many different – and often strange – places and made materials about important but practically unknown truths about Polish reality. "They were everywhere!" – wrote Janusz Skwara ("Poglądy" nr 21, 1-15.11.1964). They were in Kalwaria and made a reportage about pilgrimages ("Pamiątka z Kalwarii"), in Silesia to tell the story about Messiah Bernard Wilk ("Dwa oblicza Boga"), in Sopot ("Sopot 61"), and in Zakopane ("Pocztówki z Zakopanego"). At first their feature debut seemed to be a kind of continuation of their documental quests. – The script is in a way documental – the directors said – the fact that we use many natural interiors of Warsaw's apartments is probably a habit taken from documents. We believe that this scenery will put the film in a given reality whose elements have been used to construct our story.
"Film", 1962, nr 23
However the "Gangsters and Philanthropists" most of all turned out to be a unpretentious comedy in which the Warsaw reality played a vital role but was not often on the first plan. What grabbed our attention most was the humour which had a kind of subtlety characteristic for French or English comedies. So – a film with its action based in Poland and its story about Polish issues, but at the same time 'not so Polish'. The two novels that the "Gangsters and Philanthropists" consist of were a proposal for a film game in which the directors gave their funny punch lines almost incidentally, discreetly, winking to the viewer. This built a specific type of understanding between the author and the recipient and did not require saying anything directly. Of course the film had certain flaws: the second novel about the laboratory worker who terrifies all of Warsaw's restaurant owners was definitely too long. Hoffman admitted that they had to artificially make it longer in order to achieve the right screening time. The first novel about the robbery is much better. Elements of an English criminal comedy and the film "League of Gentlemen" by Basil Dearden were noticed. Gustaw Holoubek playing the role of the Professor, a gangster with class and great manners, became a figure from the moon, who landed in the country by the Vistula by accident. The combination of this genius and absurdity built the whole comedy. However years later we can say that the figure of the Professor had its Polish model. By the time "Gangsters and Philanthropists" was being made the legend of Szpicbródka had been almost forgotten, but today – when it is alive again – it is easy to see that the Professor is a kind of alter ego of Szpicbródka: a gentleman, king of the criminal underground who manages to do what every thief dreams about – make an impression that he is an honest man and bring that skill to perfection. However Professor is active in different times than Szpicbródka and his great manners are rare these days. This is the reason why the film gains another comic element – the collision of a pre-war distinction with the degraded reality.
hide tab


press review
It seems that we shouldn't go too deep into the meaning of this sensational comedy, full of humour in Bohdan Czeszka's clever dialogues, because the conclusions are sad. This goes especially for the second part of the film, which comes out of a marginal subject: wild and often criminal relations in our gastronomy, but shows an image of a disgusting ethical climate which one can only watch from an absurd grotesque angle. Everyone is a thief, if not active, then potential, everyone has had some sort of crime in his life, and the facility of abuse every day, in every situation, gives birth to wrong-doers. The alcoholmeter becomes a symbol of a nervous alertness of the legion of criminals. It only needs to be shown in order for strange things to happen, things that only strict attorneys and workers of the tax authority dream of in their sleep. We must defend ourselves from these reflections which come from a one-sided lecture of police chronicles by humour and grotesque.
Stanisław Grzelecki, "Happy and sad" in: "Życie Warszawy", 1963, nr 40
Watch out, the fact that this film would not be understandable for a foreigner is not a criticism, but quite the opposite – it contains an accurate satiric observation. Every society has its complexes so typical, that cracking down on them requires initiation and should stay in the 'family', because hardly ever will someone from outside know what is going on. Jerzy Hoffman and Edward Skórzewski, experienced documentarians, have a high level of sensitivity about the characteristic elements of reality, which is typical for the best reporters and columnists. At the same time they have a great sense of parody which defends them from going into a malicious mentoring. Both of the novels which this amusing and important film consists of are constructed in a manner of humorous deformation.
Jan Józef Szczepański, "Gangsters and Philanthropists" in: "Tygodnik Powszechny", 1963, nr 9
Finally we can laugh on a Polish film not because of stupid dialogues, dreamed-up situations or unnatural characters, but because of a truly funny dialogue, really amusing situations and comic characters (…). The script writers and directors – two people – who have until now been known as documentarians showed their older colleagues – feature film makers – how to make a decent entertainment film. (…) We have here a lot of situational humour, many satire pins, lots of observations. The schema of the first story isn't very original, but it has been well adapted to our conditions. The novel has a great tempo, very good acting, wonderful points. The second novel – very Polish, full of the reality of our everyday life – has one defect: it seems to be too wordy, sometimes not dynamic enough. However that is a small detail. It is interesting that for a film like "Gangsters and Philanthropists", non-revealing, modest, without any content-related or artistic ambitions, we must wait so much, and when it does appear – to be over the moon as if it were a masterpiece. Is it possible that there are so few amusing people in Poland?
Stanisław Janicki,Laughter is healthy in: "Żołnierz Wolności", 1963, nr 42
The film is very funny and pleasant and is no less entertaining – or maybe even better? – than many French or English films in our cinema. However the value of this film is not its comedy, its lightness, or its verve. One could even say that "Gangsters and Philanthropists" is not well composed. The first novel (…) seems to be too condensed; many amusing situations (which an artful director would have used to the full) remain in an initial condition: they are not fully acted out, only barely touched in order to keep the action going. (…) The second novel (…) is, on the other hand, too long. We see never-ending visits to Warsaw's restaurants and bars, many performances, many meals on plates, loads of people going in an out – while the comedy action stays in place (…) So it is not how the film was made that made it so successful (…) In the first novel the wonderful technical installations amuse us in the gangster laboratory, as does the ease with which the Professor uses them, the scientific preciseness of all of the moves, the peace and calmness – and one would like to say – the huge work culture of these men which seems alien to our criminal world, and not only to them; it therefore amuses through its fantasy. In the second novel, I must admit, the joy comes from low motives: a feeling of revenge for all of the catastrophes I have been through in Warsaw's restaurants (…). I was happy because Hoffmann and Skórzewski took revenge for all of my injustice. In both of the cases the strength of the comedy comes from what the film makes fun of in our lives: not from an artful, selfless comic quality, but from a less subtle, smart satire.
Bolesław Michałek, "Gangsterzy i filantropi" in: "Nowa Kultura", 1963, nr 10
Let's imagine for a moment, that there is an ideally organized gang in Warsaw, working with an army and scientific precision, a so-called 'league of gentlemen'. All of their calculations are based on logical thinking, accuracy and an ability to predict. And that is exactly what does not work in our conditions. Unexpected absurd situations that happen in our life all the time, a lack of logic and nonsense, where nothing can be predicted, ruin even the best planned actions. That which is the basis of a 'crime story' – some kind of an arrangement of phenomenon – is deleted here, like a ground from beneath your feet; there are no rules of the game. No, a real crime story is not possible in our conditions. Someone can predict that the day after the opening of a main road it will be dug up again (…). The story was amazingly played by Gustaw Holoubek. It was full of great ideas and funny gags, done in a perfect tempo, was part of the so-called philosophical view of the country, and had all of the possible qualities of the 'Polish humour'. The second novel, with Wiesław Michnikowski's wonderful creation (…) is our gastronomic version of the "The Inspector General". In places where there is so much silent avoiding of the law, the 'controller' bluff can give a great livelihood. In fact in a comedy it can actually bring Polish gastronomy back to life. Until you run into someone who has thought of the same bluff, or a real controller. A bluff is possible everywhere where there is no clean conscience.
Andrzej Braun, Gangsters and Philanthropists in: "Zwierciadło", 1963, nr 6
hide tab


did you know?
Working title: "Alcoholmeter".

Directed for realisation on 25 January 1961, the atelier pictures lasted from 16 April to 18 May 1962, the open air pictures from 19 May to 12 July 1962. Total amount of picture days: 66.

Filming locations: streets of Warsaw (Nowy Świat, Krakowskie Przedmieście); interiors: Warsaw restaurants ("Gastronomia" on Aleje Ujazdowskie and "Kameralna" on Foksal, among others).

At first the film was supposed to have three novels. Jerzy Hoffman described them as follows: [The novel is about] two minor thieves, who have made a career on 'żurek' soup. And then there was a real affair with 'żurek'. In the script Maniuś takes back empty bottles from them and receives more money than he paid for the soup. He has an idea to get bottles of 'żurek' and pour it out along with Funio. They prepared a place in the shed to pour out the soup. On the other side of the river was a cooperative making the soup, but nobody wanted to buy it, because it was disgusting. Suddenly it began to get sold because Maniuś and Funio bought it. The cooperative began to develop. Maniuś and Funio became friends with the cooperative and began to give themselves the soup directly. Both sides would have continued to be happy, taking bonuses, prizes, and money if it weren't for the fact that fish in the river began to die. Then people found out about everything… (Stanisław Zawiśliński, "Hoffman – hooligan life", Wydawnictwo "Skorpion", W-wa 1999). The novel was rejected by the script commission.

Problems with the script lasted for over two years. First Jerzy Stefan Stawiński received it for processing and – according to Hoffman – made a serious drama out of it. Then the text was corrected by the authors of the script. Finally a decision was made that Bohdan Czeszko would write the dialogues.

On 29 March 1964 "Panorama" says: "In the capitol there will be a sensational process. A complaint by Owsianka against directors Edward Skórzewski and Jerzy Hoffman was mailed to ZAIKS association. The accuser says that the directors took their idea for the film from a novel written by him.

Owsianka is trying to receive compensation. The makers of the film claimed that they took their idea from court and that they knew nothing about the novel because they were abroad at that time".
hide tab


posters and stills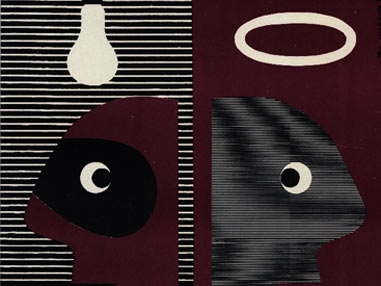 Graphic design: Maciej Raducki, colour, graficzny, 84 x 57 cm
hide tab